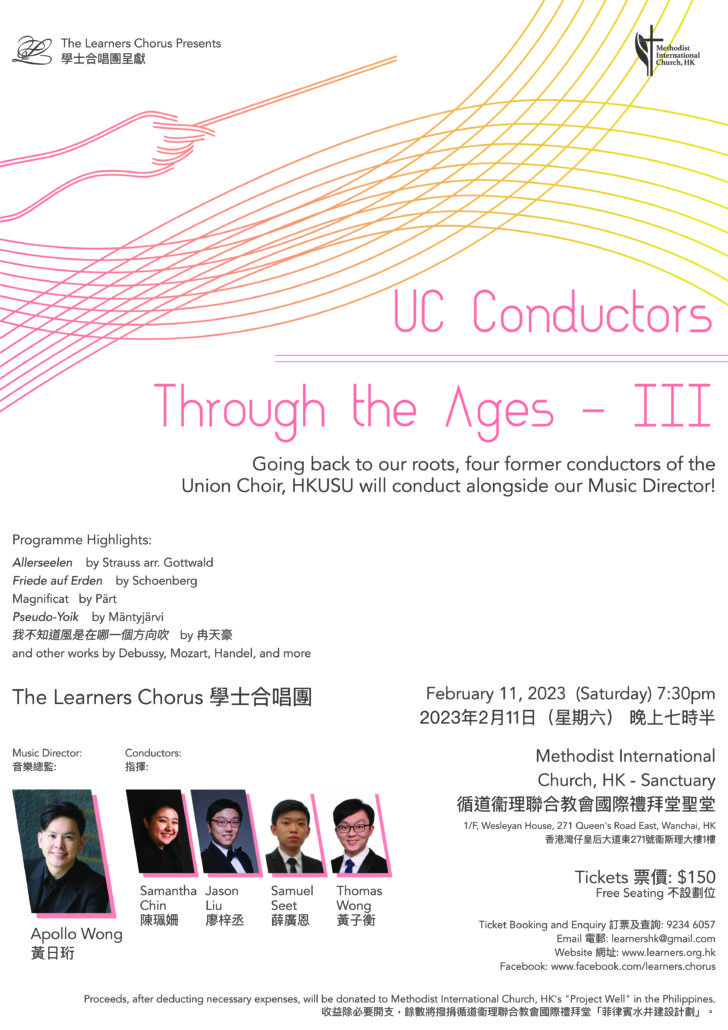 冉天豪    我不知道風是在那一個方向吹
C. Debussy    Dieu! Qu'il la fait bon regarder!
Samuel Seet, conductor
C. Debussy    Yver, vous n'estes qu'un villain
Jason Liu, conductor
W. A. Mozart    Duet: Via resti servita from Le nozze di Figaro
Sharon Wong, Susanna
Kath Lit, Marcellina
T. Lam, arr. J. Liu    Just carry on
R. Strauss, arr. C. Gottwald    Allerseelen
Samantha Chin, conductor
A. Pärt    Magnificat
Z. R. Stroope    And Sure Stars Shining
O. Gjeilo    Ave Generosa
Female ensemble
W. A. Mozart    Sextet: Riconosci in questo amplesso from Le nozze di Figaro
Brigitte Choi, Susanna
Angel Leung, Marcellina
Rover Lai, Don Curzio
Sam Ko, Figaro
Andrew Chan, Count Almaviva
Yat Sing Li, Bartolo
W. H. Harris    Faire is the Heaven
Mixed voice ensemble
R. V. Williams    Linden Lea
A. Schönberg    Friede auf Erden
Jason Liu, conductor
H. Arlen, arr. E. Waesche    Over the Rainbow
Male ensemble
G.F. Handel    Judicabit in nationibus from Dixit Dominus, HWV 232
J. Mäntyjärvi    Pseudo-Yoik
Thomas Wong, conductor
D. Lim    Seasons
Apollo Wong, music director & conductor
Jason Liu, pianist
The Learners Chorus
Apollo Wong, music director & conductor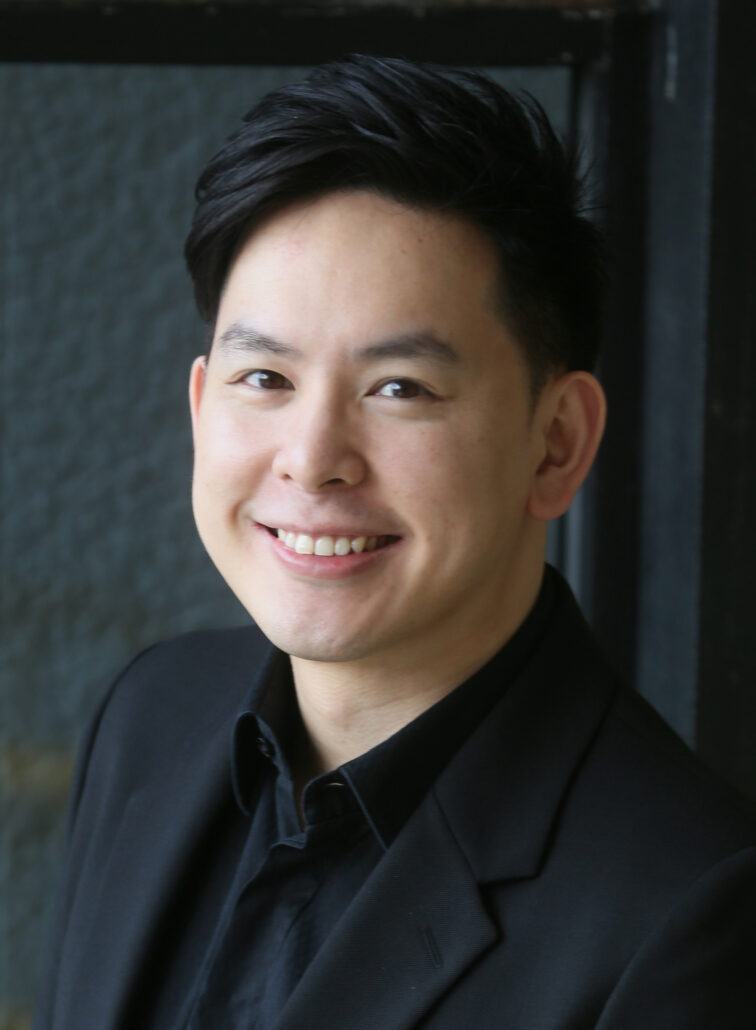 A native of Hong Kong, Apollo Wong is a conductor, operatic bass and educator.  Educated in the United States and Germany, he studied voice with Vladimir Chernov, Juliana Gondek and Sami Kustaloglu.  He was the winner of Palm Springs Opera Guild Vocal competition and the Pasadena Opera Guild Vocal Scholarship.  In 2019, Wong has won first place at the Hong Kong Choral Conducting Competition and the Asia Pacific Youth Choir Award.
Wong has sung major operatic and musical roles including Figaro (Le Nozze di Figaro), Don Alfonso (Così fan tutte), Sarastro (Die Zauberflöte), Bottom (A Midsummer Night's Dream), Frère Laurent (Roméo et Juliette), Colline (La Bohème), Simone (Gianni Schicchi), Geppetto (Pinocchio) and Javert (Les Misérables), among others.  Amongst his concert and oratorio repertoire, he has notably both sung the bass solos and conducted Brahms' Ein Deutsches Requiem, Faurè's Requiem, Handel's Messiah, Mahler's Symphony No. 8 "Symphony of a Thousand", Mozart's Requiem, and Verdi's Messa da Requiem.  He also performed in world premiere operas by Chan Hing Yan: Lu Xun (Heart of Coral), Moonlight (Ghost Love) and Kang You Wei (Datong); and Caterpillar and Duchess (Alice in Wonderland) by Valtinoni.  He recently sung Schubert's Winterreise (with Hong Kong City Contemporary Dance Company).
Being an active conductor, Wong is currently Chorus Master of Hong Kong Philharmonic Chorus, Music Director of The Learners Chorus and The Learners Orchestra, and conductor of Hong Kong Children's Choir and St. Paul's Co-educational College senior choirs.  Being recognized as an inspiring chorus and orchestral builder, from community to professional ensembles, he has introduced a broad variety of choral and orchestral music to the public: from Magnificat by Bach and Rutter, Brahms' Ein Deutsches Requiem and Schicksalslied, Gounod's St. Cecilia Mass, Lauridsen's Lux Aeterna, Lully's Te Deum, Mendelssohn's Lobgesang, Mozart's Great Mass in C Minor and Requiem, Rossini's Messa di Gloria and Stabat Mater, Tallis' Spem in Alium, Verdi's Messa da Requiem and Quattro pezzi sacri; to Mahler's Symphony No. 2 "Resurrection", Martin's Mass for Double Choir, Orff's Carmina Burana, Pärt's Credo, Poulenc's Gloria, Prauliņš Missa Rigensis, Prokofiev's Alexander Nevsky, Rachmaninoff's The Bells, and Stravinsky's Symphony of Psalms.
He has been the chorus master for conductors such as David Atherton, Lorin Maazel, Helmuth Rilling, Tan Dun and Jaap van Zweden; and has been assistant conductor in operas Aida, Don Giovanni, Gianni Schicchi, L'elisir d'more, La Bohème and Turandot.
Samantha Chin, conductor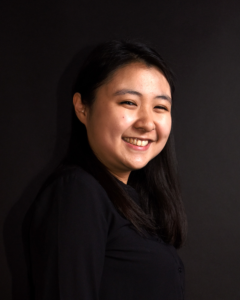 Chin attained the Licentiate Diploma of Trinity College London for Piano and Voice respectively. She is studying voice under the tutelage of Apollo Wong. She actively participates in different choruses and is currently a tutor of The Hong Kong Children's Choir. She has received full scholarships from the Junior Music Programme of HKAPA for 3 years. Being a master graduate in HKU Social Work and currently working in children's field, she was the Choirmaster of Union Choir, HKUSU, and was named the 'Most Promising Young Conductor' in the Orientale Concentus IX International Choral Festival in Singapore.
Jason Liu, conductor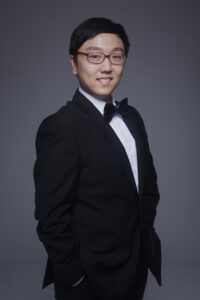 Liu has studied piano, cello and composition since a young age. He attained the Fellowship Diploma of Trinity College London (FTCL) for piano at the age of 13, and subsequently the Licentiate Diploma (LTCL) for cello. A current Master student at the Hong Kong Academy for Performing Arts, Liu is majoring in Collaborative Piano under the tutelage of Hsu Wei-En. Liu is currently the Assistant Conductor of The Learners Chorus, and is studying conducting under the tutelage of Apollo Wong. His compositions were performed and awarded locally and abroad. Recent works include The Iron House, one of the three finalist pieces of Oper Leipzig's 2021 composition competition "Wahrheiten". He is an alumnus of HKCC and participated in tours as a singer and accompanist. Liu attained his Master of Architecture degree at the University of Hong Kong. He was the recipient of multiple prizes and scholarships during his study.
Samuel Seet, conductor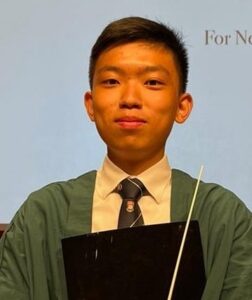 Seet Kwong Yan, Samuel is currently a Year 3 student studying Bachelor of Business Administration (Law) and Bachelor of Laws at The University of Hong Kong. He is a graduate of St. Paul's Co-educational College. Seet joined the school's Senior Mixed Voice Choir in 2016 under the baton of Mr. Apollo Wong, and was the Bass Part Leader of the Choir in 2018-19. Seet and his alma mater participated in various competitions and performances, including madrigal and mixed voice choir categories in the Hong Kong Schools Music Festival, as well as the 10th World Choir Games in South Africa in 2018. Seet was the Choirmaster of the 54th Executive Committee of the Hong Kong University Choir as well as a founding member of The Mad Singers.
Thomas Wong, conductor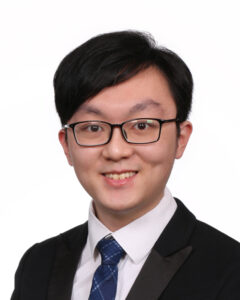 Thomas Wong Tsz Hang was the Choirmaster of The Hong Kong University Students' Union Choir in 2019-2020 and led the choir to winning two gold diplomas in the 11th International Johannes Brahms Choir Festival in Germany. He is a part-time tutor in the Hong Kong Children's Choir (HKCC) and appeared in performances as a conductor and a pianist. Wong has been an active chorister who went on multiple overseas concert tours with the HKCC and joined the Learners Chorus in 2021. He was awarded as Licentiate of Trinity College London (LTCL) in Piano Recital and Cello Recital with distinction in 2014 and 2015 respectively. Wong composed the choral work Here's to Life, which was one of the winning works of The HKCC 50th Anniversary Children's Choral Composition Selections and was performed in Hong Kong and Australia. Wong is now a Year 5 medical student at the University of Hong Kong.
The Learners Chorus

Music Director & Conductor:  Apollo Wong
Assistant Conductor:  Jason Liu
Pianist:  Alexander Wong
The Learners Chorus was founded in 1979 by former members of the Hong Kong University Students' Union Choir.  Its repertoire includes a wide spectrum of choral works, and commissioned works by distinguished Hong Kong composers, including Dr. Chan Hing Yan, Dr. Victor Chan, Dr. Daniel Law, Mr. Law Wing Fai, Dr. Phoebus Lee, Mr. Jason Liu, Mr. Michael Mak and Dr. Richard Tsang.  Major choral works presented and performed in recent years include Bach's Magnificat, Bernstein's Chichester Psalms, Brahms' Ein Deutsches Requiem and Schicksalslied, Faure's Requiem, Gounod's St. Cecilia Mass, Lully's Te Deum, Mahler's Symphony No. 2 "Resurrection" and Symphony No. 8 "Symphony of a Thousand", Martin's Mass for Double Choir, Mendelssohn's Lobgesang, Mozart's Great Mass in C Minor and Requiem, Orff's Carmina Burana, Pärt's Credo, Poulenc's Gloria, Prauliņš' Missa Rigensis, Rachmaninoff's The Bells, Rossini's Messa di Gloria, Petite Messe Solennelle and Stabat Mater, Rutter's Mass of the Children, Stravinsky's Symphony of Psalms, Tallis' Spem in Alium and Verdi's Messa da Requiem and Quattro pezzi sacri.
Apart from hosting large-scale concerts with its official orchestral partner, The Learners Orchestra, the Chorus has also given guest performances both locally and abroad.  In 2013 and 2014, the Chorus performed Britten's War Requiem with the Hong Kong Philharmonic Orchestra and its Chorus under the baton of the late Maestro Lorin Maazel, and to celebrate "Hong Kong Cultural Centre – Celebrating 25 Years" respectively.  In 2015, Learners performed at "Macao Soul" with the Macao Orchestra and the Macao Perosi Choir at the 26th Macao Arts Festival.  In July 2016, in collaboration with the Hong Kong Economic and Trade Office, London, Learners gave its London debut at St John's Smith Square, performing a wide range of choral works in nine different languages, of different styles and from across different eras.  In August 2016, alongside the Arnold Schoenberg Choir, the Vienna Boys' Choir and the Hong Kong Treble Choir, Learners performed Mahler's Symphony No. 8 "Symphony of a Thousand" at the Hong Kong-Vienna Music Festival.  In May 2017, Learners performed at "紫荊花開", a joint choral concert with the Shenzhen University Caisangzi Chorus (深圳大學采桑子合唱團), at the Shenzhen x Hong Kong Art & Culture Exchange Festival (深港青年文化交流藝術季).  In 2018, Learners gave three visits to Macau to participate in the recording session of Te Deum by Macanese composer Fr. Áureo in May, and perform at "Heroes: A Video Game Symphony" and "National Geographic: Symphony for Our World" with the Macao Orchestra under the baton of Maestra Jessica Gethin, in June and November respectively.  In April 2019, alongside the Shenzhen Symphony Orchestra, Learners performed at "Arias between Western & Eastern", the closing concert of the 2019 Shenzhen Belt & Road International Music Festival.  In August 2019, in collaboration with the Dream Orchestra of Los Angeles, Learners gave its North American debut, performing both at the Los Angeles International Choir Festival and, alongside the Opera Chorus of Los Angeles, "Verdi Requiem" at the Cathedral of Our Lady of the Angels.
Learners is devoted to promoting music among young people.  Students are often invited to sing with the Chorus or play in The Learners Orchestra alongside professional musicians.  Young choir members interested in choral conducting have been offered the chance to conduct the Chorus in various concerts.  Young musicians also give guest performances in its concerts.  "Learners Learning" Concerts have been held to improve choir members' vocal skills through ensemble or solo singing.  During school breaks, Learners' student members are often sponsored by friends of Learners to participate in vocal workshops and master classes given by its Music Director.  Student Ticket Sponsorship Programme has served its mission of extending music appreciation opportunities among Hong Kong's youth.  Since 2006, almost 7,000 students, many first-timers, have received tickets to its concerts, all sponsored by benevolent friends of Learners.
Active in community and charitable work, Learners has also given performances at elderly homes, disabled homes and sheltered workshops.  Learners has also presented outreach programmes at community centres in London, featuring both choral singing and interactive games with the audience, both of which were positively received.  Net ticket proceeds from fundraising concerts have been donated to charitable projects of the Hong Kong Christian Council, including the "Rebuilding Village Clinics Project", "Water Cellars for Homes Project", "Rebuilding Collapsing Schools Project", "Senior High School Sponsorship Project", "School Library Books Project" in China, "School Building Project in Myanmar", "Village Development in Myanmar Project" and "Feeding Program in Myanmar / Cambodia".  Learners has also raised funds for A Drop of Life Limited to install water cellars in Gansu, and participated in their "Walk for Water" project.  The Chorus has also co-presented earthquake relief concerts in the past, including, most recently, "The Future of Nepal: Fundraising Concert for 4.25 Earthquake Victims" in May 2015.  In June 2015, Learners performed at "Michaelmas Fair 2015 Concert – Hope and Dream", a fundraising concert organized by St John's Cathedral of Hong Kong.
By cultivating youth education through the aforesaid means, Learners strives to abide by its name in a fuller sense.
冉天豪: 我不知道風是在那一個方向吹
This piece adopted one of the most iconic poems of Xu Zhi-mo, one of the most important figures of modern Chinese poetry. The poem not only expressed Xu's miserableness following his failure in love affairs with Lin Hui-yin and Lu Xiao-man but also Xu's reflection of his political attitude. From a romantic poem point of view, the contrast between the beautiful dreams in the first three stanzas and the heartbreak in the last three stanzas intensified Xu's perplexity and confusion towards love. From a political point of view, Xu being 'lost in the wind' may signify his helplessness and directionless in the society, and 'dream' may be the only place to realize his vision albeit being fake.
Debussy: Dieu! Qu'il la fait bon regarder
This piece is the first song in Trio Chansons de Charles d'Orléans, an acapella choir composition by Debussy that sets the medieval poetry of Charles, Duke of Orléans. The poem, God! How good she is to look at, depicted a lover expressing his adoration and praise towards his mistress' beauty and perfection.
Debussy: Yver, vous n'estes qu'un villain (from 3 Chansons)
The third song in the collection, Yver, vous n'estes qu'un villain was written in 1898, with the medieval lyrics written by Charles, Duke of Orléans (1394-1465). The simplistic text expressed the anger and hatred towards the coldness brought by Winter. The music is effectively set to reflect the varied contrasts and colours within the text, which compared the gentleness and pleasure brought by other seasons with the harshness of Winter.
Mozart: Duet and Sextet from Le nozze di Figaro
Le nozze di Figaro (The Marriage of Figaro) is one of the most performed operas in history. The plot of the 4-act comedy surrounds on servants Figaro and Susanna who eventually succeeded getting married. Two excerpts from the opera will be performed.
"Via resti, servita", from Act 1 of the opera, is a humorous quarrel scene between Susanna, the young and sharp-witted servant of the Countess, and Marcellina, the middle age housekeeper of Dr Bartolo.
"Riconosci in questo amplesso" is a sextet from Act 3. The recitative begins with the continued hearing of Figaro, which the Count makes the judgement that Figaro must marry Marcellina. Figaro claims that he would need his parents' permission, but he does not know who his parents are. The discussion reveals Figaro is actually Raffaello, the long-lost son of Bartolo and Marcellina. While all of the characters are celebrating the reunion, Susanna rushes in with a payment for releasing Figaro's debt to Marcellina. When she sees Figaro and Marcellina celebrating together, she becomes angry and slaps Figaro as she thinks he now prefers Marcellina over herself. After Marcellina's explanation, Susanna joins the celebration with everyone.
Lam, arr. Liu: Just carry on
Just Carry On was written by local singer-songwriter Terence Lam. Life is full of different obsessions which are hard to let go, so as the title suggested, 'just carry on'! This piece was initially written for pop solo, and this version was arranged by Jason Liu.
Strauss, arr. Gottwald: Allerseelen
Allerseelen was written by the German composer Richard Strauss as part of a collection of eight lieder in 1885. Allerseelen, in English "All Souls' Day", is a festival on November 2 in commemoration of the faithful departed. With the text from the Austrian poet Hermann von Gilm, the narrator expressed the fond remembrance towards his deceased lover. This piece was initially written for Soprano and piano, and this version was arranged by Clytus Gottwald.
Pärt: Magnificat
Contemporary Estonian composer Arvo Pärt is known for his tintinnabuli technique, which creates a minimalist and meditative soundscape in his music. His setting of the Magnificat, one of the most ancient Christian hymns, was premiered in 1990 in Stuttgart. This setting is one of the most prominent examples of the use of tintinnabuli — the very reduced and restrained sound world characterised by stepwise motion and drone create a sense of timelessness.
Stroope: And Sure Stars Shining
And Sure Stars Shining was written by the American composer Z. Randall Stroope. The text by American poet Sara Teasdale embraces the hope that dreams may someday become a reality, seeking to capture the internal ecstasy which is seemingly never achieved. The music depicts the message through soaring choral phrases ending with the same sense of tranquility and stillness as it begins.
Gjeilo: Ave Generosa
Ave Generosa was written by the Norwegian composer Ola Gjeilo. With the Latin text from the medieval poet Hildegard von Bingen, the piece devotes to the Virgin Mary. The juxtaposition of sustained and moving moments recalls both medieval and contemporary musical elements.
Harris: Faire is the Heaven
Faire is the Heaven is one of the most famous pieces of the composer in the Anglican repertoire. The lyrics of this piece consists of lines from three stanzas of a much longer poem by Edmund Spenser's, An Hymn of Heavenly Beauty. Scored for unaccompanied double choir, the composer evokes the heavenly realm with the use of rich textures and glowing harmonies. The masterly ternary setting of the lyrics and enharmonic key changes allow the tonality to establish itself, creating a spacious and expansive piece that encapsulates the profound meaning of the text while challenging the pitch range of the human voice.
Vaughan Williams: Linden Lea
Many of the works by English composer Ralph Vaughan Williams were inspired by English folk music. The poem was written by William Barnes (1801-1886), an Anglican priest in Dorset, southwest England. The poem itself was originally written in the local Dorset dialect, depicting the beauty of harmony between man and nature, and the peace and freedom of residing in countryside when compared to living in the hustle and bustle of cities. This choral arrangement was done by composer Arthur Somervell (1863-1937), a contemporary of Vaughan Williams.
Schönberg: Friede auf Erden
Friede auf Erden (Peace on Earth) was a work written in 1907 for a cappella choir by Austrian composer Arnold Schoenberg, who would later become one of the masters and innovators in Modernist music. The work bridged the late romantic influences and the pantonalism and expressionism which Schoenberg would develop later in his career. The text, surrounding ideals of peace and bloodshed at wars, is supported by the highly dynamic and emotional contrasts created by the harmony and dissonance. Written in the years around fin-de-sciéle and before the total war, Schoenberg made the following comment later in his life: "Friede auf Erden was an illusion created in my previous innocence, one created when I still believed such unity was possible." The innocent hope brought by the piece is perhaps still relevant in the world nowadays.
Arlen, arr. Waesche: Over the Rainbow
Composed by Harold Arlen with lyrics by E. Y. "Yip" Harburg, Over the Rainbow from the 1939 musical film The Wizard of Oz is often acclaimed as the best film song ever. This arrangement is in the style of barbershop music, a genre typically for unaccompanied male voices in close harmony – every melody note is harmonized into consonant four-part chords, most of which are dominant seventh chords that give the music tension and direction. Arranged by Ed Waesche, former president of the Barbershop Harmony Society, the song is listed as one of the 'Barberpole Cats', a core repertoire that all barbershop singers are encouraged to learn. This emotional ballad is filled with dynamic variety, freedom in tempo and expressive embellishments, such as the fermatas and glissandos at each phrase ending. A dramatic key change towards the end heightens the emotions and fully demonstrates the ringing barbershop harmonies.
Handel: Judicabit in nationibus from Dixit Dominus, HWV 232
As a young aspiring opera composer, Handel decided to leave Hamburg for Italy, the birthplace of opera, to further his career. As operas were soon banned in the territory by the Pope, Handel quickly adopted to composing sacred music and secured the patronage of the Roman church and several prominent families. Dixit Dominus, composed by Handel in 1707 at the age of 22, is a nine-movement work for 5 soloists, a 5-part chorus, strings and continuo, written for the Sunday Vespers using the Latin text of Psalm 110. Already well-known for his mastery of counterpoint, Handel also demonstrated great melodic expressiveness and vocal virtuosity in this work as a proof of his ability to write in the Italian style. The seventh movement, Judicabit in nationibus, is a typical example of his dramatic writing which Mozart and Beethoven admired. This fugato movement begins with stern statements of the title line ('He shall judge the nations'). A melismatic section 'Implebit ruinas' ('Fill the places with destruction') follows, vividly depicting a spreading 'breakdown' on the word 'ruinas'. The section 'Conquassabit capita in terra multorum' ('And shatter the skulls in the land of the many') is arguably the most commended passage of the entire work. The percussive, insistent staccatos graphically represent the victorious march of God's army, crushing the skulls of evil enemies on its way.
Mäntyjärvi: Pseudo-Yoik
Finnish composer Jaakko Mäntyjärvi composed Pseudo-Yoik as a parody of the Finns' stereotype of the yoik, the indigenous vocal music of the Sámi people of Northern Europe. The yoik is viewed by the Sámi people as more than a 'song' – each unique yoik is an emotional expression of various experiences, or an identity marker of a person or animal, even after death. Despite its cultural and social significance to the native community, the yoik was ridiculed by the first Western listeners because of the harsh nasal timbre, the repetitive motifs of narrow melodic range, the sliding of pitches, and the asymmetry of rhythms. The yoik experienced a revival in the 1960s and is now a popular representation of the Sámi culture. Mäntyjärvi's energetic choral work showcases the stereotypical characteristics of the yoik; and it should be noted that the song is a parody of people's impression of the yoik rather than the original.
Lim: Seasons
Singaporean composer Darius Lim is well-known for creating choral works with rhythmic excitement and effective contrasts. Seasons is a vivid depiction of varied sceneries across the year. The piece opens with a slow introduction, then bursts into a compelling and exciting momentum with syncopated rhythmic patterns.
Programme Notes:
Jason Liu, Samantha Chin, Samuel Seet, Thomas Wong
Music Director & Conductor:  Apollo Wong
Assistant Conductor:  Jason Liu
Pianist:  Alexander Wong
The Learners Chorus would like to express her gratitude to the following individuals and organizations for their valuable support in the production of this concert:
Ms. Summer Lam
Ms. Cherie Li
Ms. Christine Lee
Mr. Gary Tong
Mr. Kin Leung Tang
Methodist International Church, HK